2022 – Dragon3D REVIEW OF THE YEAR
2022 – Dragon3D REVIEW OF THE YEAR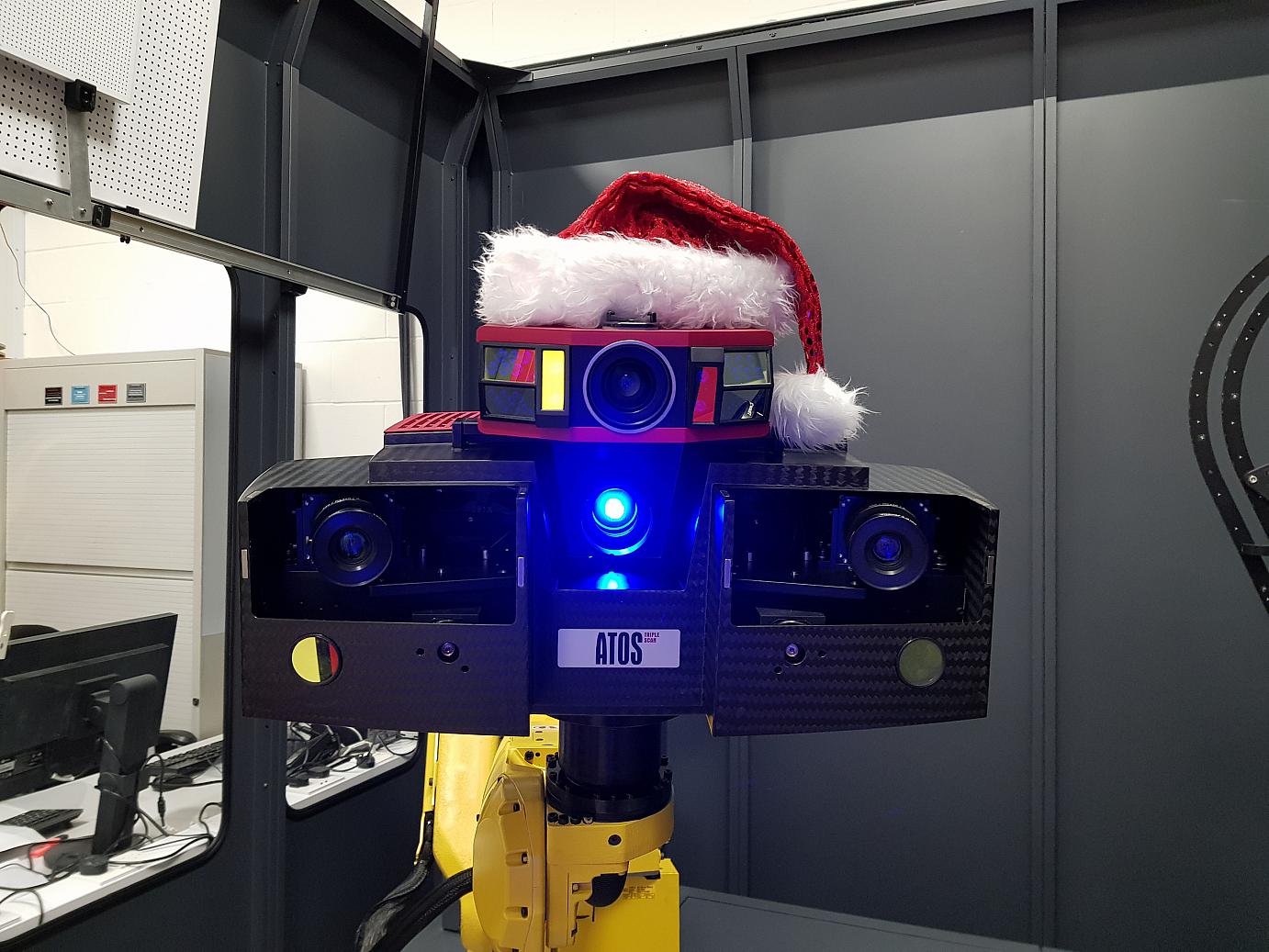 We've had a busy 2019 and are going into 2020 with a good mix of projects in the diary and capacity for new business. Whether at our premises or on the road at customer sites, we've brought precise, reliable measurement & inspection, reverse engineering, R&D and digital archiving data to customers across a wide range of sectors, including:
Aerospace
Automotive
Historical
IGT
Jewellery
Medical
Metal stamping
Oil & Gas
Plastic injection moulding
We've taken around 1.5 million photographs with our GOM TRITOP photogrammetry system during the year and our ScanBox has completed more than 8,000 individual projects.
Extreme sport technical support
We've been delighted this year to be a technical partner to The Blades Aerobatic Display Team and their Red Bull Air race team, piloted by Ben Murphy. We've also continued our partnership with West Surrey Racing, supporting their three 330i BMW touring cars in the 2019 British Touring Car Championship.
Huge congratulations to the WSR team for winning the Championship this year, coming first and second in the Drivers' Championship, and to BMW for winning the Manufacturer's Championship. We will continue to offer technical support to both the Blades and BMW UK Motorsport run by WSR next year.
World-first accreditation for Dragon3D
We were very proud to be the first company in the world to be awarded Nadcap accreditation. Nadcap is a global cooperative accreditation programme for aerospace, defence and related industries and is an extremely tough accreditation to obtain. Having Nadcap accreditation allows us to work closely with customers in this industry, who can rely on the quality and traceability of our measurement processes.
Events and shows
We have attended a wide range of events during 2021, including several trade shows and we have continued our work with the next generation of engineers and measurement specialists by giving guest lectures to schools, colleges and universities.
Why choose Dragon3D in 2022?
2023 will mark our 15th year in business – a business that has grown steadily and organically since it was founded in 2005. We are the only service provider in the Vietnam to offer the highest available 16M sensor for optical metrology, which is highest resolution GOM ATOS optical sensor in the world, and all our equipment and software offers the latest in mobile and static 3D structured light measurement.
Our in-house measurement facilities includes the temperature-controlled environment, which houses our GOM ScanBox automated scanner. This facility is capable of handling anything from a single component to batches of several thousand, giving our customers complete flexibility and control over their measurement project.
We are also able to construct fixtures for scanning. Not only do we design the fixture – we also complete all of the ScanBox programming, Gauge R & R studies for acceptance tests to client specifications, compiling of technical instructions, prove-out and installation at client site, including training and mentoring of the use of the fixture.
Measurement data is supplied to you in a number of different formats you require, so you are confident of getting the best data for your project. We can also use Statistical Process Control methodology that allows full traceability of Probing Spacing Artefact. This methodology uses control charts to study if a process changes over time.
Christmas opening hours
Our office closes on 24th December 2021 at 4.30pm and opens again on 02 Jan 2020.
Thank you for all your support during 2021 – Merry Christmas and a Happy New Year from the Dragon3D Team.